VOICEOVER DEPARTMENT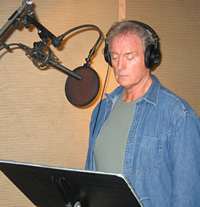 Our union and non-union roster of voiceover talent are recognized on a national, international and local level. Their voices are used to promote companies and endorse products at all levels.
Experienced voiceover talent are invited to submit a two minute cd for review. Your cd should demonstrate your range and your ability to communicate.
Include all contact information and allow two weeks after submission before you will be notified about representation.
Submit to:
Martin & Donalds Talent Agency, Inc. (Miami Office)
2131 Hollywood Blvd Suite #306
Hollywood, Florida 33020
attn: Sharon Martin
Lifestyle & Print | Union- SAG & AFTRA | Non-Union | Voiceovers | Baby Submissions
Portfolio | F.A.Q. | Contact Us | Locations | Links | Site Map | Home

© 1996 - 2023 Martin & Donalds Talent Agency, Inc. TA # 0000466 All rights reserved.